messege for screen reader users welcome, the following is a description of the layout of the website pages each page has a large picture as the background of the page this picture covers the page from top to bottom & left to right the picture is of a vision impaired person using a caine walking across a pedestrian crossing going from left to right only their legs & the caine are seen in the picture across the top of the picture there are cars driving along the street and there are also some trees on the top left of the picture now sitting in front of this picture on each page top left is the link for large text pages these pages have no images & have large text designed for low vision people below this, is the link for the pages with no background image these pages are designed for people who prefer to read the text with no background image. then to the right of these, on the far right of the screen is the logo below this from left to right of the screen is the navigation menu bar below the menu bar is the content & pictures for the page some pages have a picture slideshow the pictures in the slideshow keep changing every 3 seconds there are picture discriptions for the pictures in the slideshows each slideshow has a pause button to pause the slideshow There are also written transcriptions for the video and audio files there is 1 video on the home page and the rest are on the interviews page end of screen reader messege
Forward Steps Mobility
Forward Steps Mobility is passionate about providing quality, person-centred services to adults and children who are blind or have low vision.
We are a leading Independent NDIS Service Provider, specialising in a range of Capacity Building, Core Supports and STA services. Servicing the entire Gold Coast and Tweed Heads Region.
Our Services Include: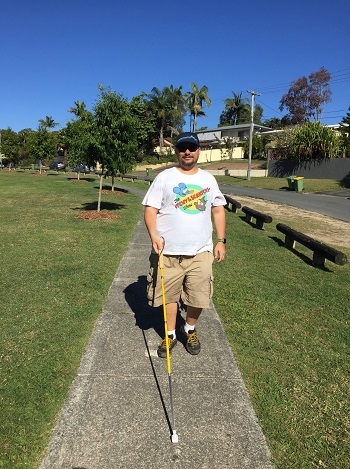 Our Orientation & Mobility (O&M) Specialist, Kim Pilic, has thirty years' experience working in the disability sector of blindness and low vision, in the specialised field of O&M. Therefore, we understand that equipping and empowering people with specialised O&M skills, techniques, strategies and approaches, ultimately achieves their inclusive independent community access and participation.
Importantly, we also understand the functional affects, and associated impact of vision loss on a person's independence and confidence; moreover, on their unique and connected social, educational, recreational, spiritual, cultural, vocational, and psychosocial inclusion within the community.
Forward Steps Mobility can assist in establishing, re-establishing or extending upon independent orientation and mobility in any given environment. Moreover, our O&M Specialist can attest to assisting countless adults and children over the past thirty years on their pursuit to independence, through white cane training, in addition to specialised orientation training strategies, along an assortment of indoor and outdoor travel routes.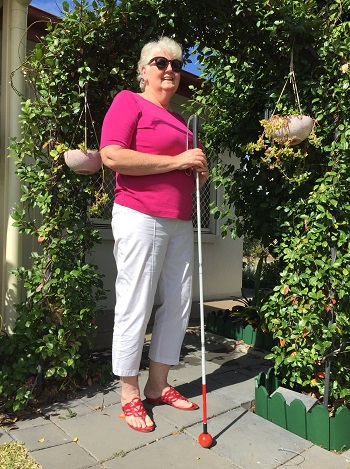 "Forward Steps Mobility is my first recommendation to anyone seeking expert training by a dedicated Orientation and Mobility Specialist with vast experience, who exudes a genuine interest in her clients with a warm friendliness and yet, a polished professionalism" (Carol Smith, Client, Brisbane).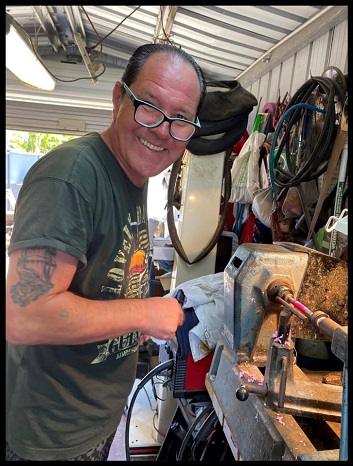 "I would absolutely recommend Forward Steps Mobility as it is a highly professional, thorough and a very personal/caring service provider" (Tony Tully, Client, Gold Coast).
Contact us today for a friendly chat about our helpful and professional services – you won't be disappointed!
Forward Steps Mobility excels in providing genuine, caring, compassionate, empathetic and strengths-based services, with a tailored approach.

Follow us on Facebook